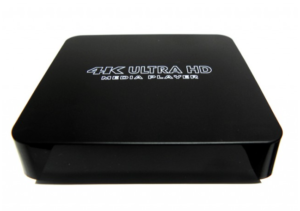 The NEW Strong –  Media Center, 4K Ultra TV Just $219.00 RSP $299 Save $80
We offer you the latest award winning AV products that will enrich your life.
Products from Strong Technologies, Wintal, Humax, PRO2, Yamaha, Denon and much more
Strong Smart TV solution with the NEW RB4K Ultra TV media centre
Strong Twin Tuner, HD – TV Recorders with  500GB hard drive
Humax 4 tuner PVR media center with 1TB of memory
Humax Twin VAST Satellite Receivers with internal or external HDD recording facility
Strong Digital recorders from budget models to twin tuner recorders with open region BlueRay Player.
Strong HD  and Smart IPTV Media Products, STB and PVR.
Get ready for the future of watching Television by adding a Rock Box
NEW HDMI range from Strong. Quality at a fraction of the stores price.
Quality Antenna's and fittings. TV mounting brackets and High Quality cables.
Kingray: Antenna Amplifiers, Bitek  LTE Filters,
TV Panel mounting brackets and HDMI, Optical, Antenna and A/V  Cables
Speaker re-cone service. Specialise in Bang & Olufsen and Sonab.
Bang & Olufsen passive  &  Active Speaker Leads in any size, 1 meter to what ever you require, fitted with Din plugs and sockets.
A huge range of Bespoke Bang & Olufsen compatible Adaptors,  cables for old and new B&o Hi-Fi and TV's. Made to meet your needs. If you have a need, we will make it using the best material available.
If you have a question, I have 50 years of audio-video experience to draw upon and since 1969 and  for Bang & Olufsen since 1972.
All available from Digital Perception    
Proudly made in South Australia and shipped to the World.
Phone 0433 412 613 or E-mail "digitalperception@live.com.au"